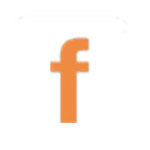 Welcome to Summer Chef School!
Visitors from our facebook posts are eligible for special savings.See below for the offers. If you choose not to register right away, make sure to bookmark this page, save the linkto this page, or click through from the facebook post once again when you want to register. Alternately, you can register through
summerchefschool.ca
and enter the promotional code facebook100 when you reach the registration page from your city.
---
Save $100 on a Full Week of Camp!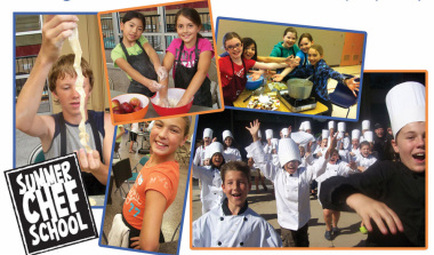 The original,
and still most innovative,
culinary day camp.
---
Camps in Stratford:

Full Week Camps:

Chef 101 and Delectable Desserts:
Monday, Aug 18 - Friday, Aug 22
This week is unique in that it offers 1/2 day or full day programs. In the morning we teach the most essential material from our full day beginner program. In the afternoon, we focus on desserts the whole time. Here, the two half day programs are combined to make a full day program for kids aged 7-14. 5 and 6 year olds that can handle a full day of cooking are also welcome.


Half Day Morning Chef 101:
Monday, Aug 18 - Friday, Aug 22
Sign up here for the morning program only. This camp is great for kids as young as 5 that might find a full day of cooking to be too long. See our other events for Delectable Desserts only or or our combined class.


Half Day Afternoon Delectable Desserts:Monday, Aug 18 - Friday, Aug 22
Sign up for this class for afternoon Delectable Desserts.
See our other events for the Half Day Chef 101 in the mornings or our Combined all day class.

Daily Camps:

Sign up for one of our daily camps to get a taste of Summer Chef School. Once you've tried a day you'll be sure to join us for a full week, or two, later in the summer. Our daily camps will be run at St Andrew's Presbyterian Church on St Andrew Street in bustling downtown Stratford.

The daily camps will be based on our most popular program, Foods of the World. Each day features the cuisine of a different part of the world. In addititon to trying out some great recipes you'll learn a little about the culture behind the cuisine. We'll be highlighting our five most popular cuisines.

Monday, Aug 18 - Perth County Farm Tour
Tuesday, Aug 19 - Italy
Wednesday Aug 20 - Mexico