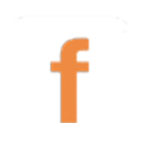 Welcome to Summer Chef School!
Visitors from our facebook posts are eligible for special savings.See below for the offers. If you choose not to register right away, make sure to bookmark this page, save the linkto this page, or click through from the facebook post once again when you want to register. Alternately, you can register through
summerchefschool.ca
and enter the promotional code facebook100 when you reach the registration page from your city.
---
Save $100 on a Full Week of Camp!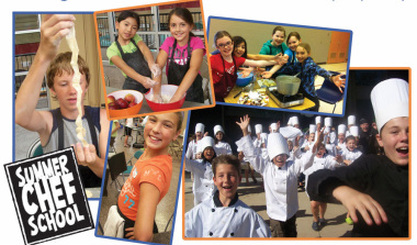 The original,
and still most innovative,
culinary day camp.
---
Summer Chef School
has a full menu of fun planned for kids, designed to boost confidence, strengthen core cooking abilities and promote an appreciation for authentic food. We continue to believe in the idea that motivated kids can accomplish anything and that learning is easier and more meaningful when the student is engaged and having fun. Our students learn about cooking real food from real ingredients. They leave with new skills, increased confidence and an appreciation for the value and importance of what we eat.
Summer Chef School Program is for
children ages 7 - 14 and a few programs for kids as young as 5
.
Make sure to also join our
newsletter e-mail list
to receive camp updates and for next year camp notifications.
3 Easy Steps to Register & Redeem our Facebook Promotion:
1. Choose the city of the camp you wish to attend as listed below.
2. Choose the camp of your choice as listed below (each link will have the promotion) & click the link.
3. Register online
Burlington Culinary Camps:
Monday, 11 August - Friday, 15 August
Chef 101 Full Day and Half Day Morning
The program that started it all eight years ago! This program lays the foundation of classic technique and is great introduction to restaurant quality cooking for kids of all skill levels. We'll work on baking and other desserts and touch on international cuisines. Some of the highlights are homemade egg pasta, hand-kneaded breads, basic stock recipes, homemade sauces and using a whole chicken. Although this camp is suitable for beginners, the skills our campers learn in Chef 101 are considered advanced by just about anyone's standards and will challenge experienced young chefs. Great for ages 7-14.


Daily Camps: Foods of The World

Sign up for one of our daily camps during the weeks to get a taste of Summer Chef School. Once you've tried a day you'll be sure to join us for a full week, or two, later in the summer.

The daily camps will be based on our most popular program, Foods of the World. Each day features the cuisine of a different part of the world. In addititon to trying out some great recipes you'll learn a little about the culture behind the cuisine. Browse through each of the weeks to find the cuisine you like most. We'll be highlighting our eight most popular cuisines over the two weeks of daily camps.


Tuesday, Aug 12 - Mexico
Wednesday, Aug 13 - Italy