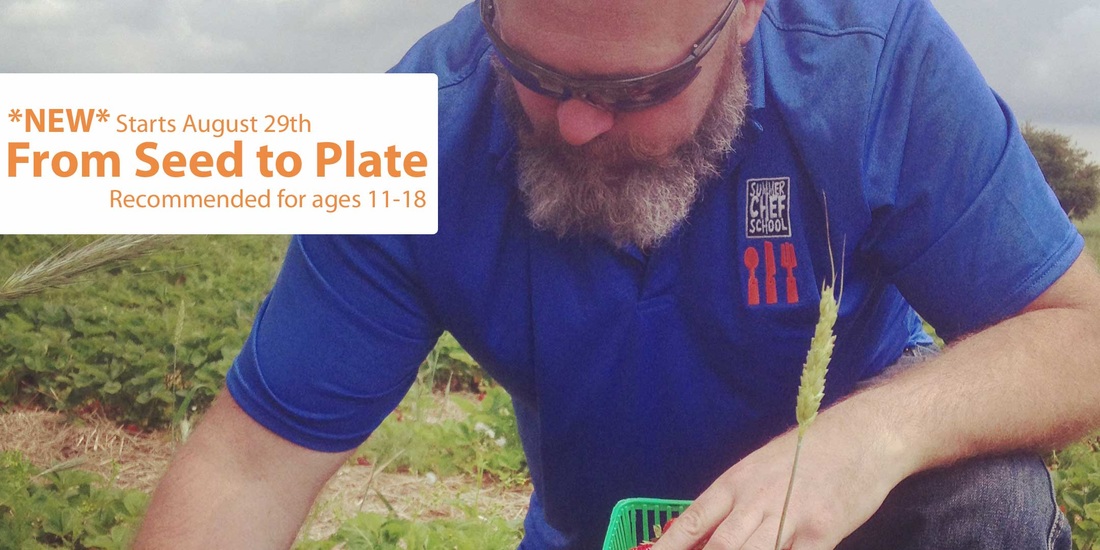 Seed to Plate. Farm to Table. Whatever you call it, it's all about sustainability sourced ingredients and informed eating. Local farms, organic produce, hormone free, cruelty free, heritage species; there are plenty of terms that catch our attention these days. What's most important about it all is connecting on a deeper level with the food we purchase, understanding where it was grown and how. Ideally, we can participate in the production ourselves to at least some extent.
For our Seed to Plate program we will be working directly with several local farmers. They will share their vast food knowledge with us as well as some of their favourite recipes. We'll touch on what all the different terms mean and how our food choices can impact our mental and physical health, our communities and relationships and the planet that we live on. But mostly, we'll do all of this while doing cooking some really great food and advancing our cooking skills.
Seed to Plate is geared towards a little older audience. We encourage keen budding chefs from the ages of 11 to 18 to attend.
Program starts Monday, 29 August 2016
until
Friday, 2 September 2016
Available City Locations:
Waterloo REGISTRATION
Guelph REGISTRATION